Hi everyone!  It's Robbie today to share a little project with you.
Like so many others here at Flying Unicorn, I'm loving all the Julie Nutting products!
Like so many little girls, I loved paper dolls growing up.  I think that Julie and Prima have teamed up beautifully to give us big girls a way to continue to dress our paper dolls.
The stamps are perfect for layering.  For the ruffles on this skirt, I stamped the image 5 times and cut out each ruffle.  The bottom layer was started with the full image.  The next layer was cut without the bottom layer and each layer after that was cut one layer less.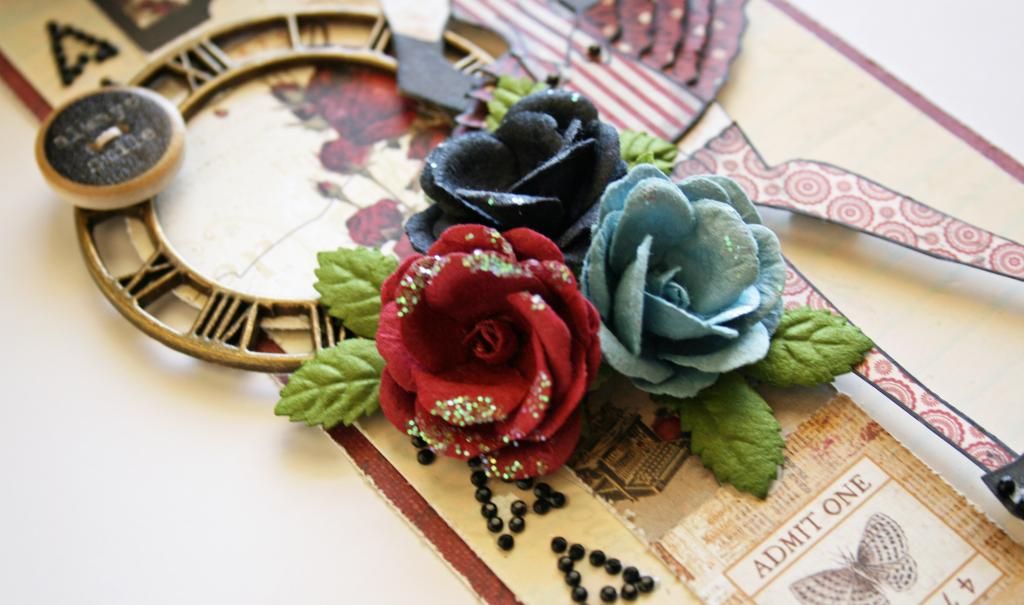 After building the doll, she was added to foam for dimension and then I added metal, buttons, bling and of course, flowers.
For me, most projects aren't complete until I've added some ribbon.  So, a large sheer bow finished the look.
Supplie:
Prima Marketing:
Stationers Desk Collection Red Romance
Stationers Desk Collection Ticket and Tag Set
Stationers Desk Collection Typewrite Flowers
Sunrise Sunset Collection Mechanicals Vintage Trinkets
Sunrise Sunset Collection Wood Buttons
Say it in Crystals Item #563691
My Minds Eye Lost and Found 6x6 Paper Pad
Don't forget that we have a Blog Hop featuring Julie Nutting coming soon!  
Visit the Flying Unicorn Store! www.flyingunicornstore.com